Over the history of cinema, we've been blessed with many brilliant martial arts films. And in those films have been some amazing actors that have perfectly blended their fine acting with incredible martial arts skills.
But who are the greatest martial arts actors of all time? That's what I wanted to find out. Here I've come up with a list of 30 who have all dazzled us with their skills. I hope you enjoy our journey through the beauty of martial arts cinema.
30 Biggest Martial Arts Movie Stars
For this list, I'm not just looking for the greatest martial artists who have happened to be in films. Nor am I just looking at great actors who have been in fighting films. Instead, I'm looking at actors who have combined their acting and martial arts abilities to bring us great movies and scintillating fight scenes. With that in mind, let's check out the greatest martial arts actors of all time!
30. Keanu Reeves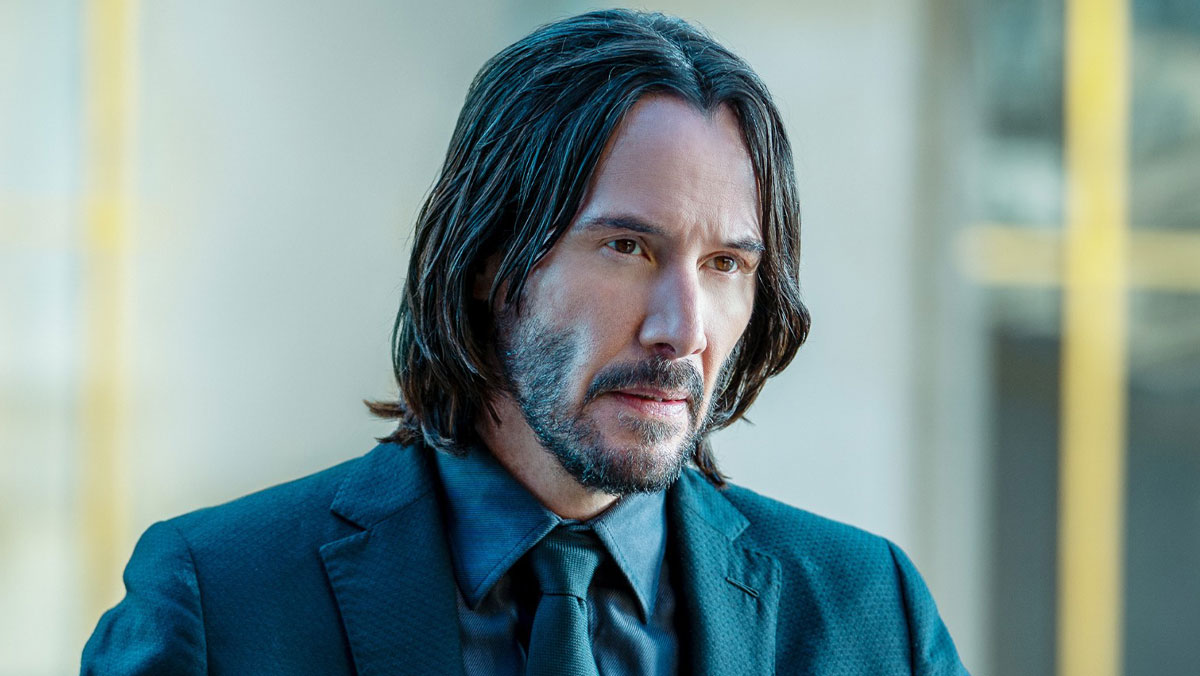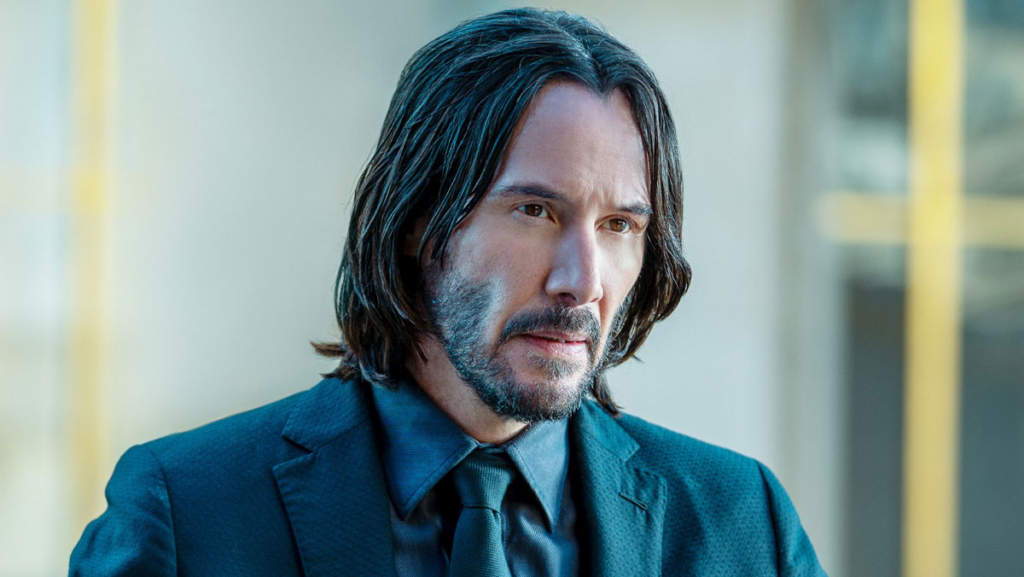 Most people on this list are exceptional martial artists who ventured into the world of cinema. Others are actors who had some previous background in martial arts. Keanu Reeves is neither. However, to his credit, he worked hard to understand martial arts and used those skills in his movies.
The action scenes in both the Matrix trilogy and the John Wick films are truly incredible which is why I thought he deserves a place on this list. While he may have no fighting background, he has no doubt inspired countless people to start learning a martial art.
One of the best modern Hollywood martial arts actors, he completed most of his own stunts and has worked tirelessly on his craft. While Reeves may be notoriously humble, he's a man who knows how to play a tough guy.
29. Brandon Lee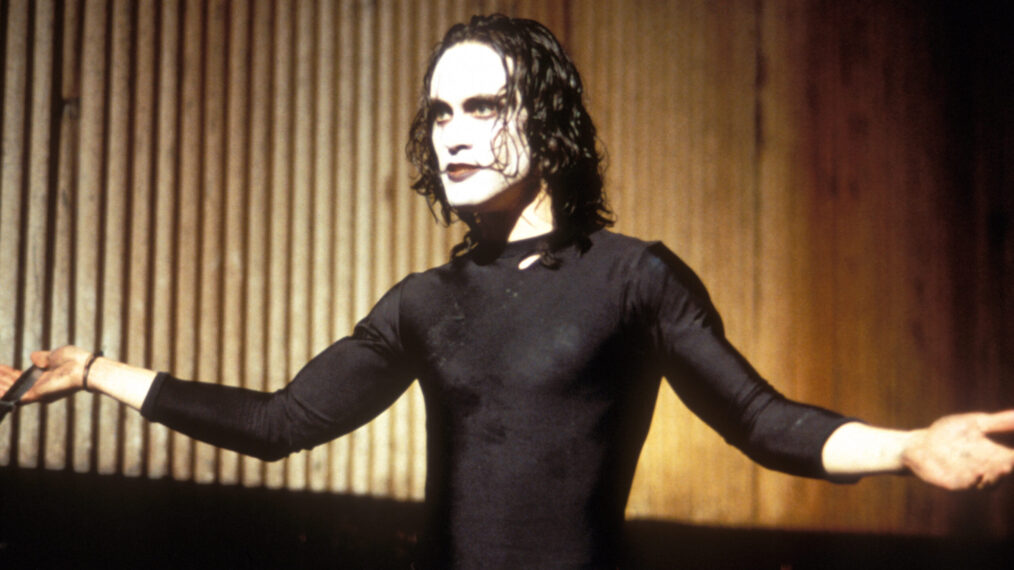 It'll come as absolutely no surprise to anyone that this isn't the only Lee on this list. The son of Bruce, Brandon grew up in his father's shadow but shone in his own right with great films such as "The Crow" and "Rapid Fire".
He showed incredible athleticism in his roles and was doing a great job at carrying on his father's legacy. Sadly, much like his father, Brandon died far too young at the age of 28 following a tragic accident during filming.
Had he been able to carry on with his work, there is a good chance that he would have ended up much higher on this list.
28. Stephen Chow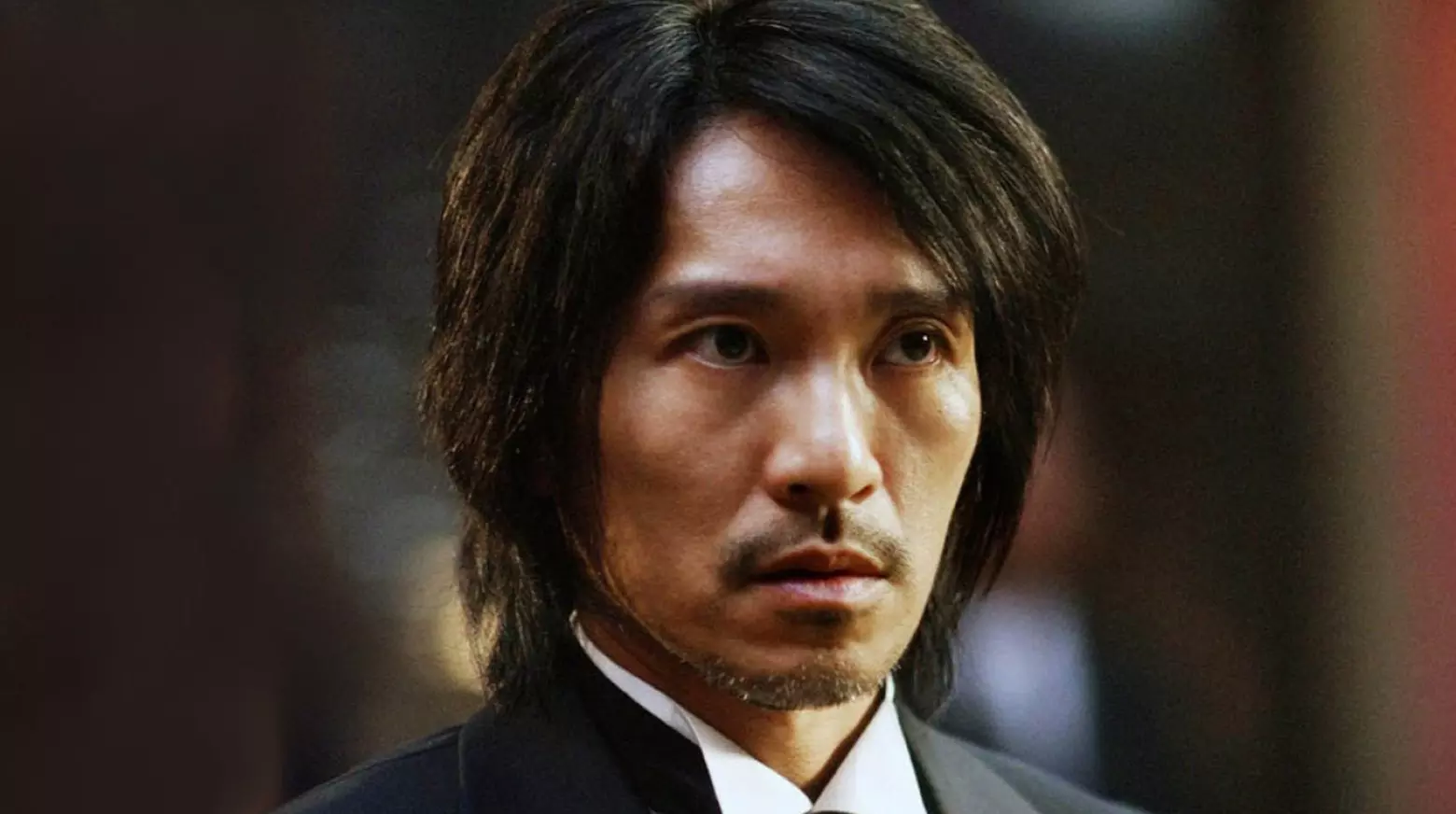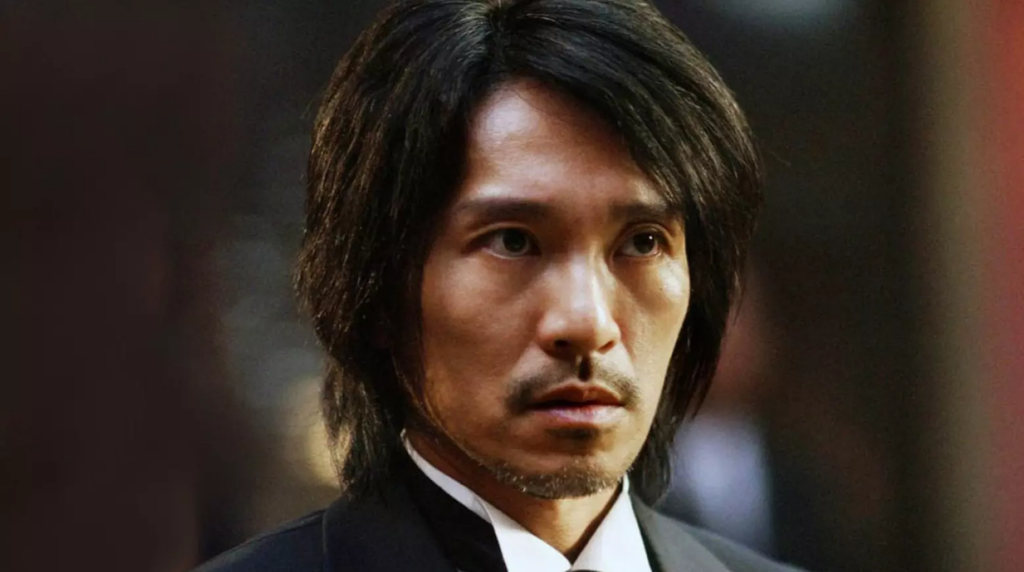 Stephen Chow took a unique approach to martial arts by combining both sports and comedy. This led to many great films such as Shaolin Soccer and Jung Fu Hustle where he was able to show off his acrobatic skills.
His talents helped to give a new spin to the martial arts genre. He's one of the many actors on this list inspired by Bruce Lee which led him to train in Wing Chun as a boy. He used those skills to great effect to delight audiences around the world.
27. Sonny Chiba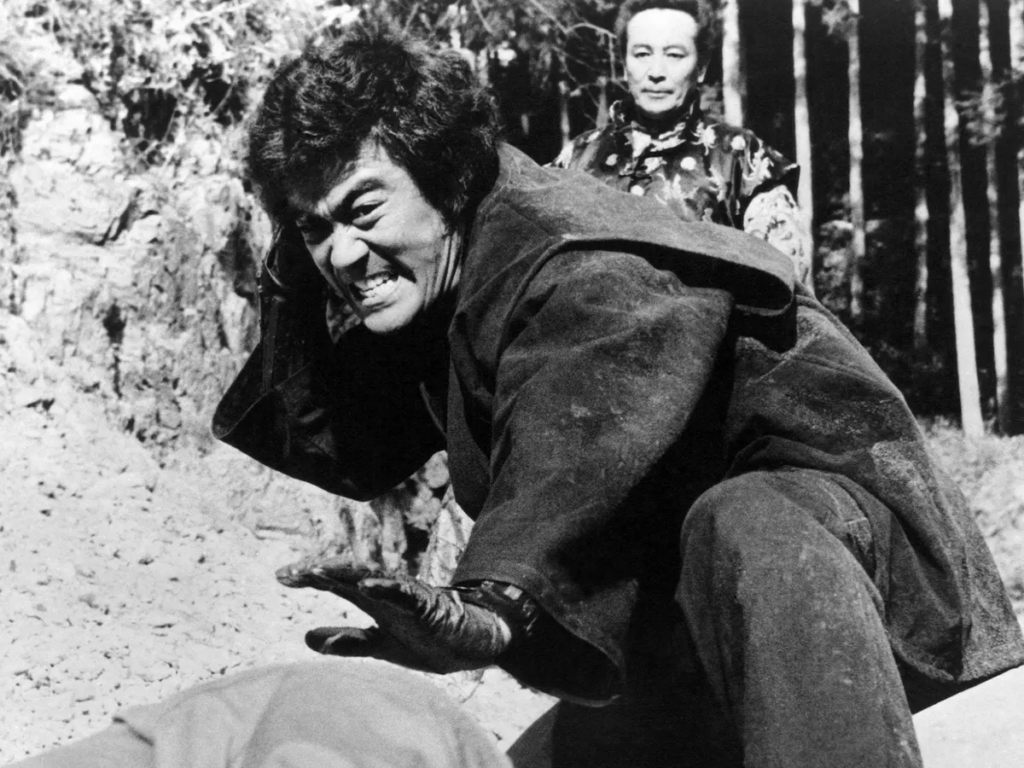 As the 70s moved into the 80s, the violence shown in martial arts became more intense, and the likes of Sonny Chiba were at the forefront of that. With an intimidating presence, Chiba had many great film roles with the likes of Shogun's Samurai showcasing his earlier work.
His fight scenes were often gritty and gruesome which helped him stand out against many of his fellow actors. Perhaps the biggest movies he was in were the two Kill Bill films, where he played the legendary swordmaker Hattori Hanzo.
26. Phillip Rhee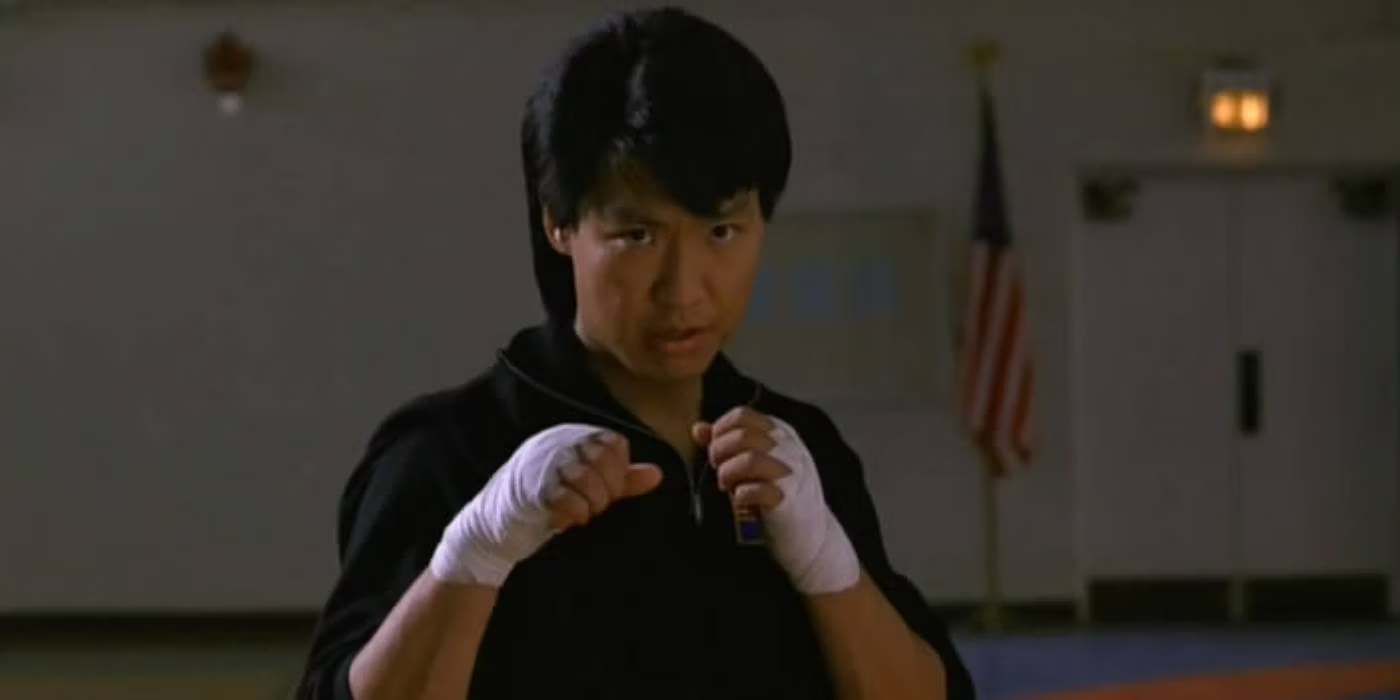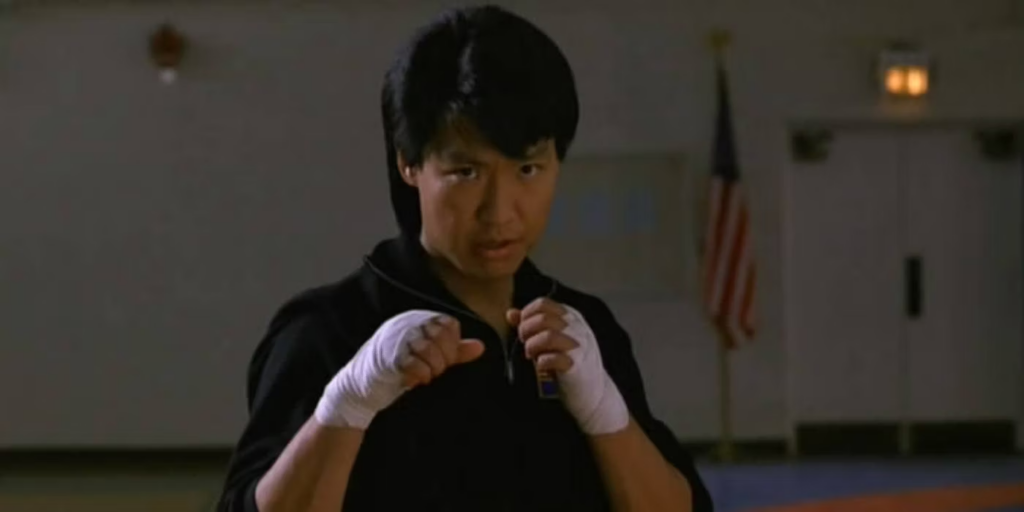 Phillip Rhee has a strong background on taekwondo, hapkido, and kendo. This expertise is shown in his film roles, as the often mulleted Rhee can pull off some amazing action sequences. He's one of those actors on this list who is first and foremost an exceptional martial artist.
His biggest achievement in cinema came in the 1989 film Best of the Best, which he wrote himself, and it became somewhat of a cult classic. Three films followed it in the franchise which were loved due to their incredibly well-choreographed fights and excellent visual effects.
25. Jason Statham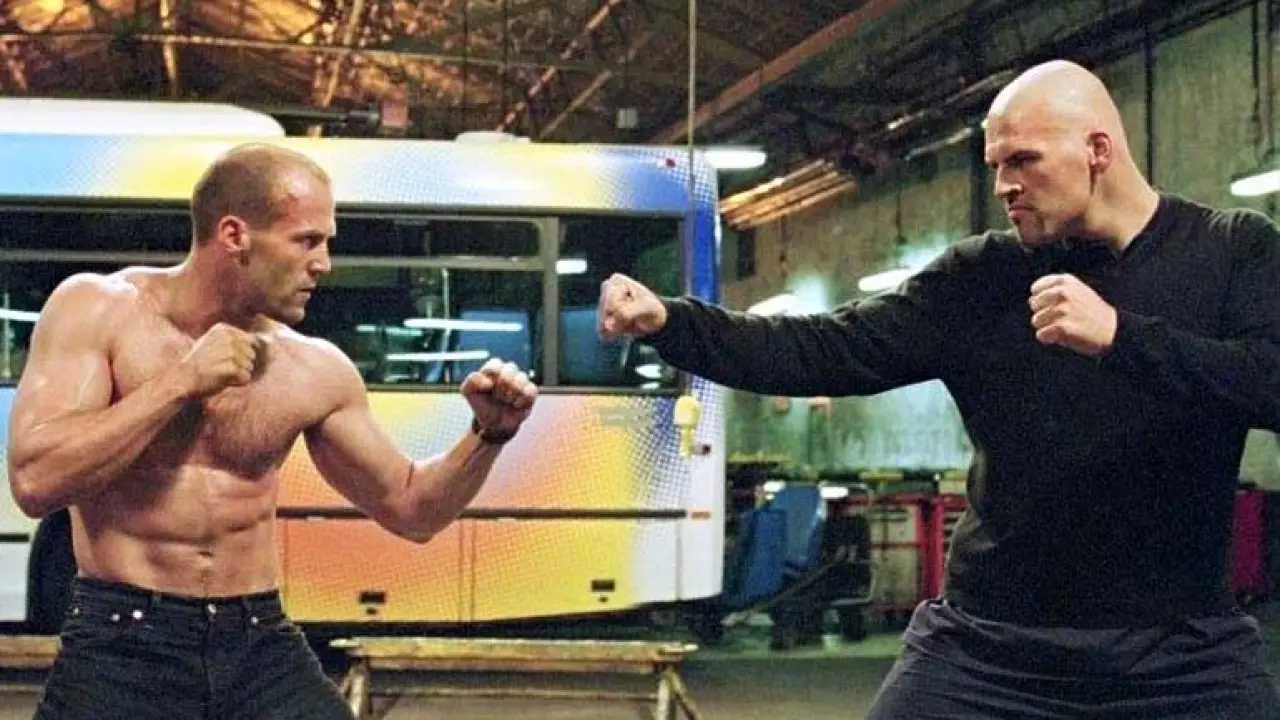 Jason Statham is another who doesn't have a huge martial arts background but has been in some of the best action-fighting films in recent years. His tough persona has become a hugely valuable asset and turned him into a bona fide movie star.
While he didn't get to a high level, Statham did practice Brazilian Jiu-Jitsu, Wing Chun, kickboxing, and karate in his younger years. He was also a diver for a time and even represented England in the Commonwealth Games.
Many of his fight scenes are unchoreographed to give them a raw energy and it helps to give his roles a gritty edge that many people love.
24. Jim Kelly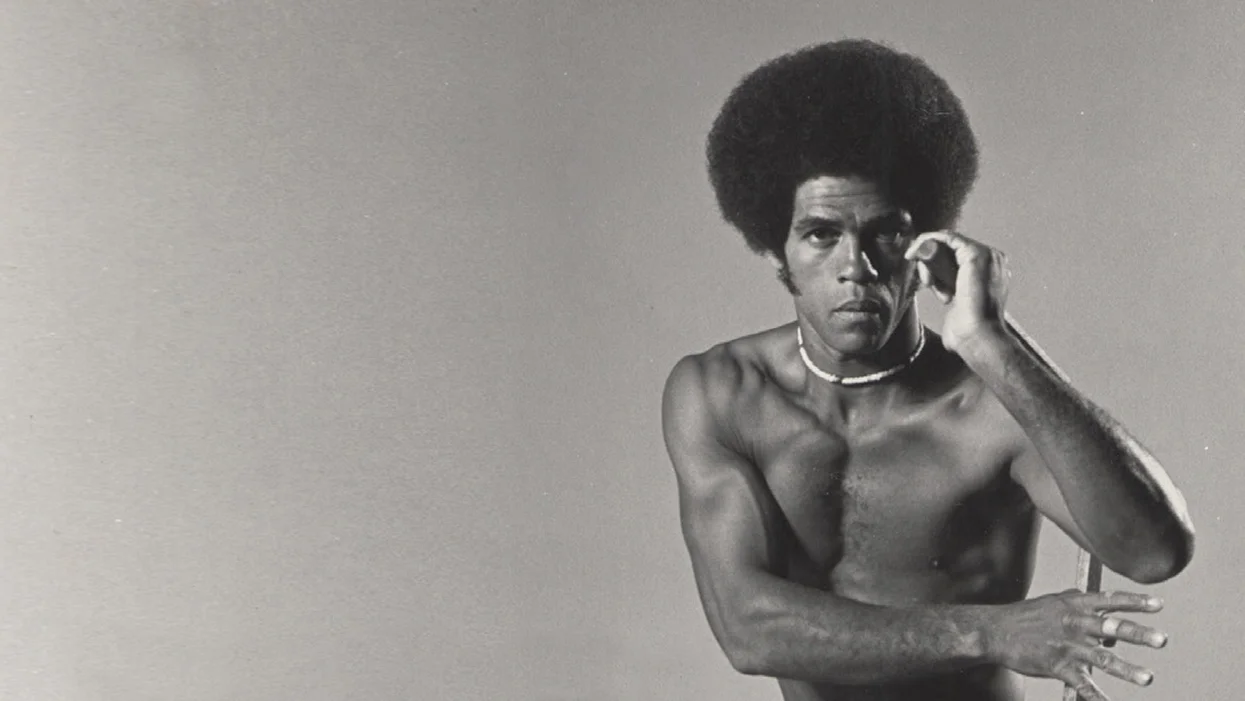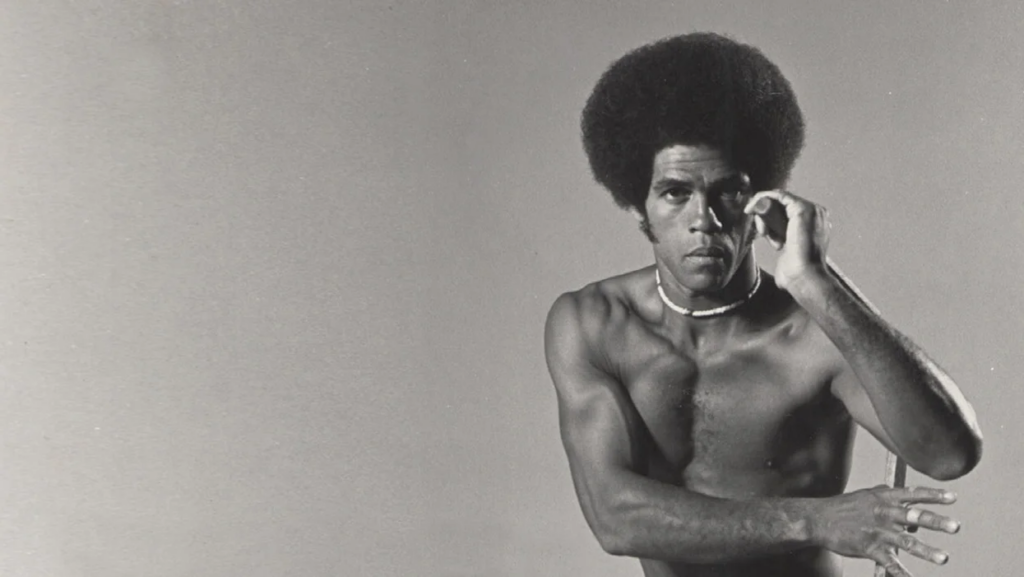 I don't think there's a more influential film in the world of martial arts than Enter the Dragon. It was a phenomenal film with Jim Kelly playing the role of Williams. A master in Shorin-ryu Karate, Kelly was an incredibly talent martial artist and beautifully displayed that skill in many film roles.
Incredibly Enter the Dragon was Kelly's first major film role and only his second acting job. One of the best ever karate actors, he'd go on to be a key figure in the "Blaxploitation" period and is seen as the first black actor to be a star in martial arts films. He was a pioneer and brought a charisma and unique energy to his roles.
23. Robin Shou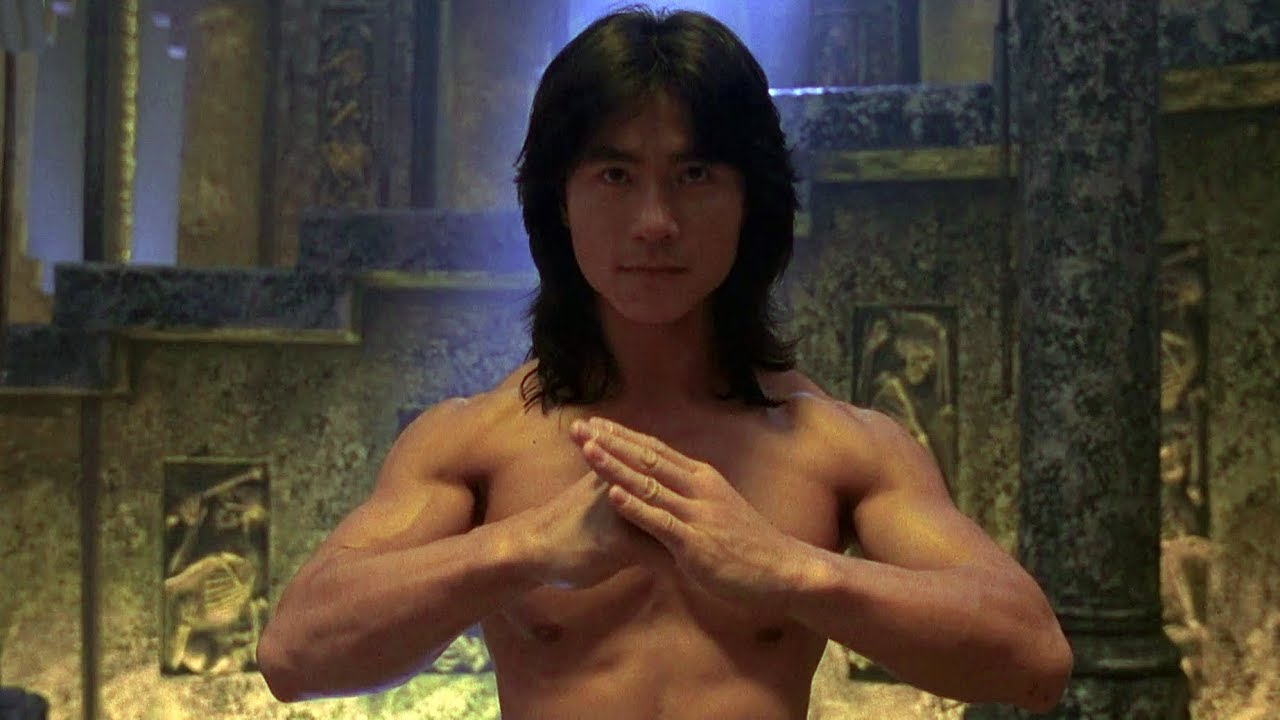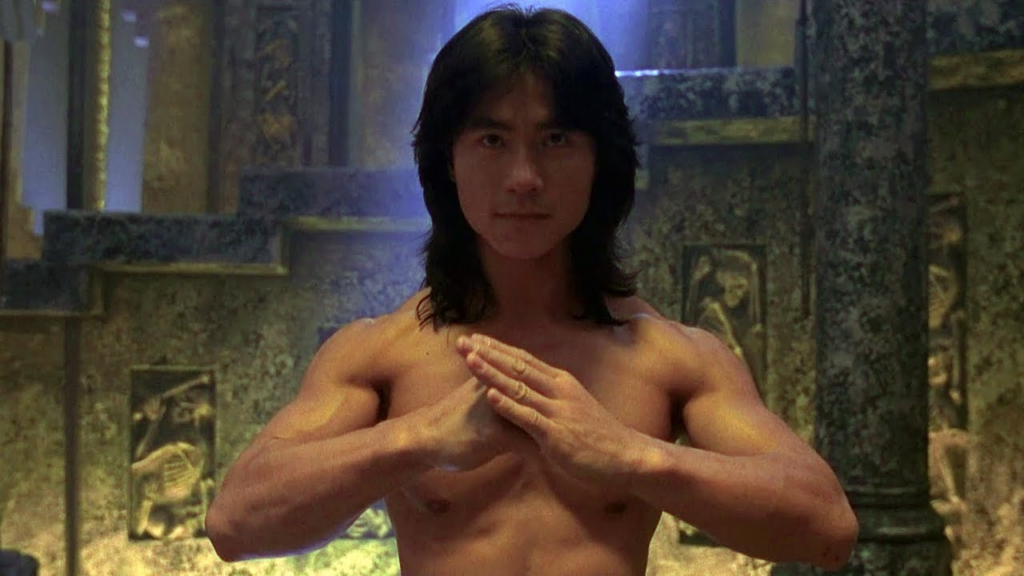 Robin Shou sure knows how to star in a video game series. The Chinese actor not only rose to fame after being in the Mortal Kombat films but he also featured in the Street Fighter movie too. Along with this, he's also been in many other action films dating back to 1987.
A trademark of Shou's is his fluid movements across the screen and he's clearly one of the best in the business. That partially comes from his proficiency in Wushu which he has used to create many great fight scenes.
22. Cheng Pei-Pei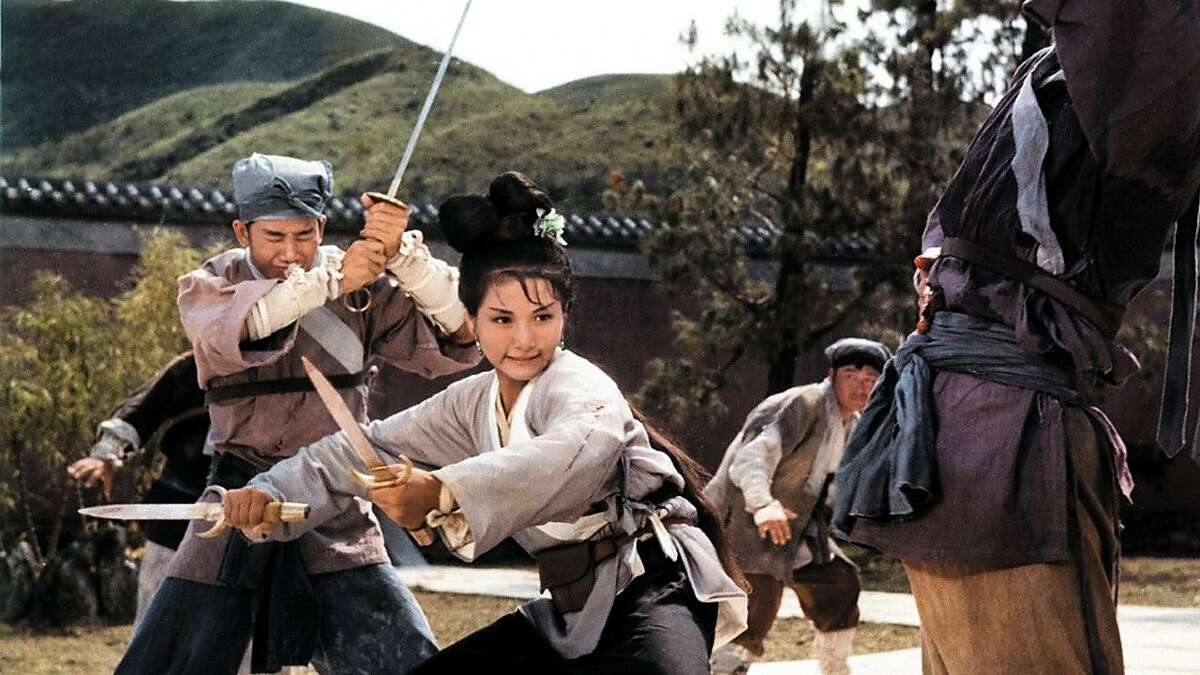 Many of the actors in this list became famous in the 80s and 90s but Cheng Pei-Pei's career stretches all the way back to the 1960s. It was in 1966 that she became known to a wider audience with the brilliant film Come Drink With Me.
Since then, she's been in a wide range of films, and her sword work especially has always been exceptional. Even in her 70s, she's still active today and in 2020 was a part of Disney's live-action remake of Mulan. It has been a brilliant career for a martial arts legend.
21. Toshirô Mifune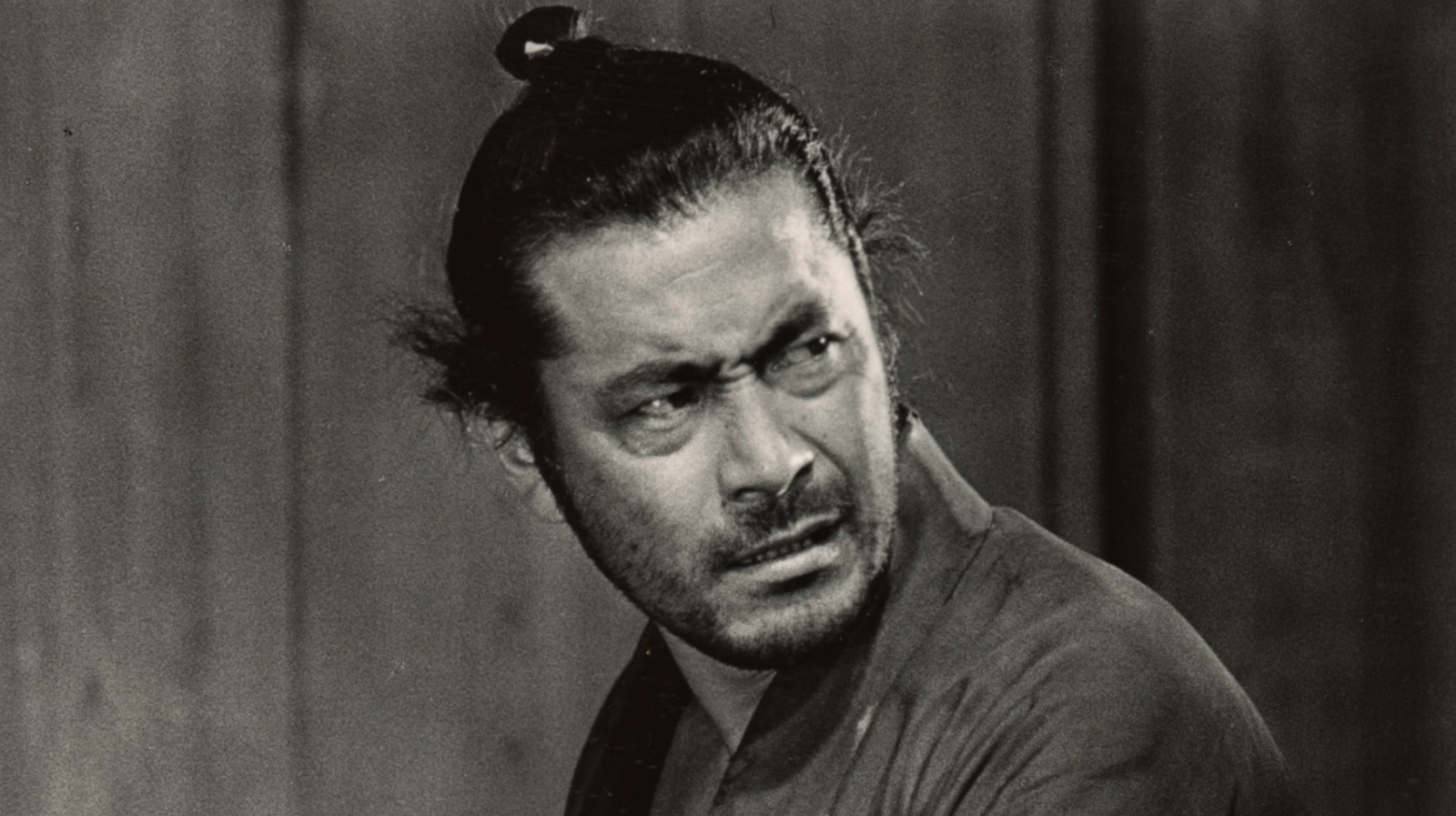 Some actors just have an incredible screen presence and Toshirô Mifune was certainly one of them. His career stretched even further back than that of Cheng Pei-Pei, with him playing a role in the legendary 1954 film Seven Samurai.
There were many other great films in the 50s and 60s such as Throne of Blood which helped to showcase martial arts to a worldwide audience. He mixed his physically intimidating look with fine fighting skills to truly bring his characters to life.
20. Cynthia Rothrock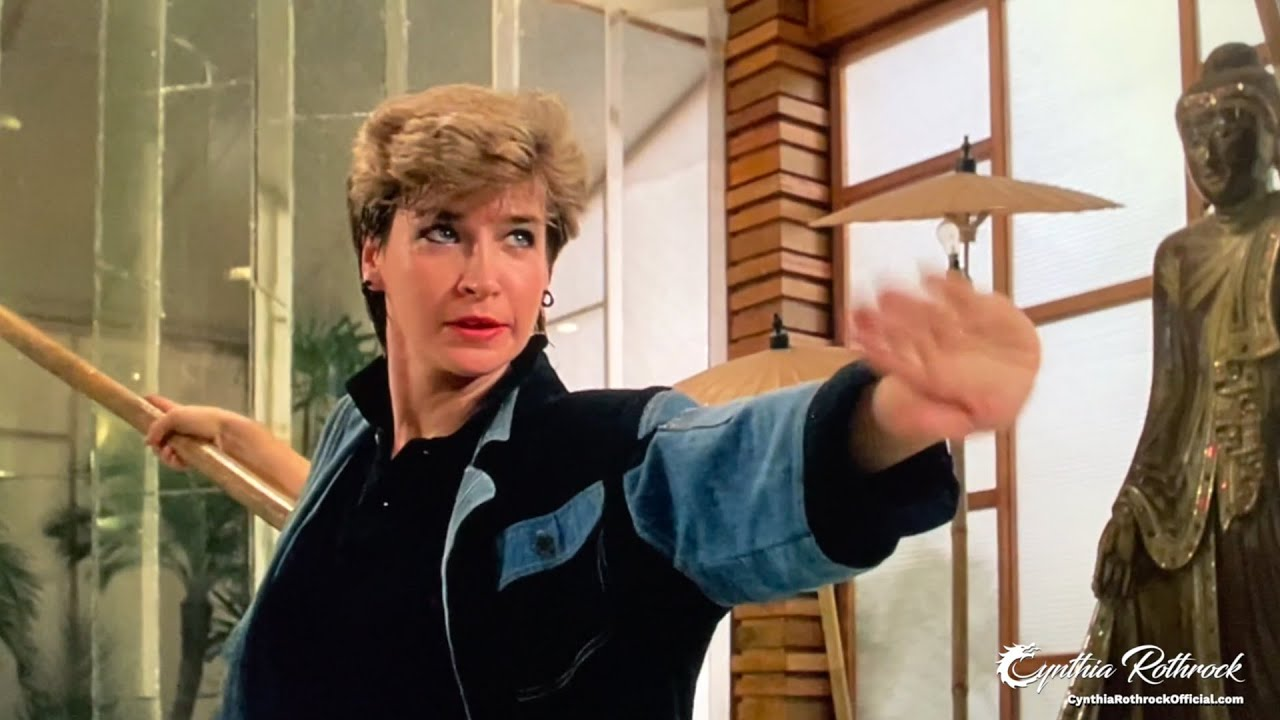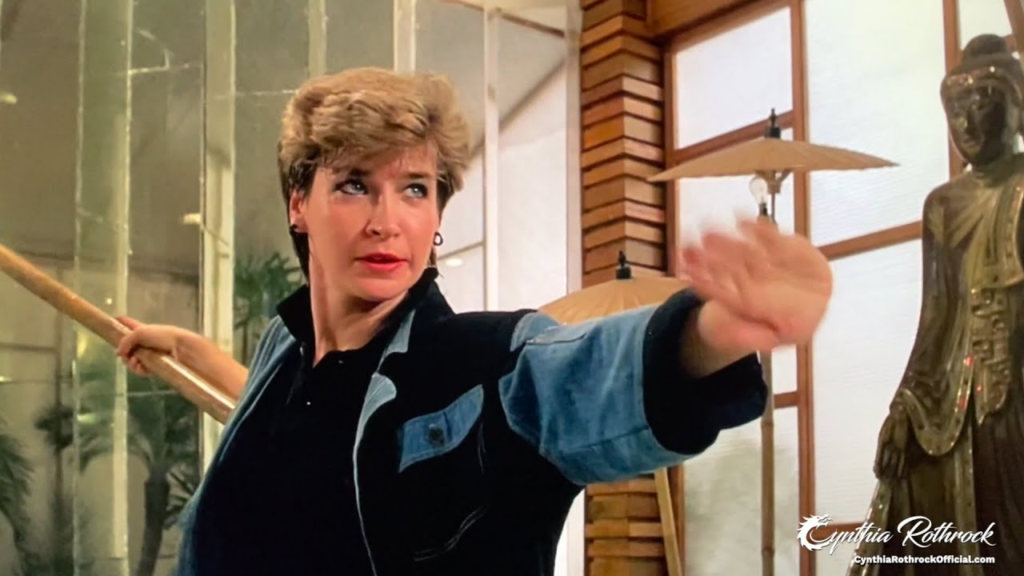 Cynthia Rothrock is in the camp of having become a martial arts expert before she ever became an actress. It was during her highly successful career that she was spotted by a talent coach and hired for her first role, which was in the 1985 film Yes, Madam!
She never looked back and has received a steady flow of work from then until the present day. Many of those have been low-budget films but she's still been able to showcase her extreme skill and athleticism.
She's a supremely talented woman which has led her to become a black belt in an incredible seven martial arts, which are Tang Soo Do, Taekwondo, Karate, Eagle Claw, Wu Shu, Northern Shaolin, and Pai Lum Tao Kung Fu.
19. Wesley Snipes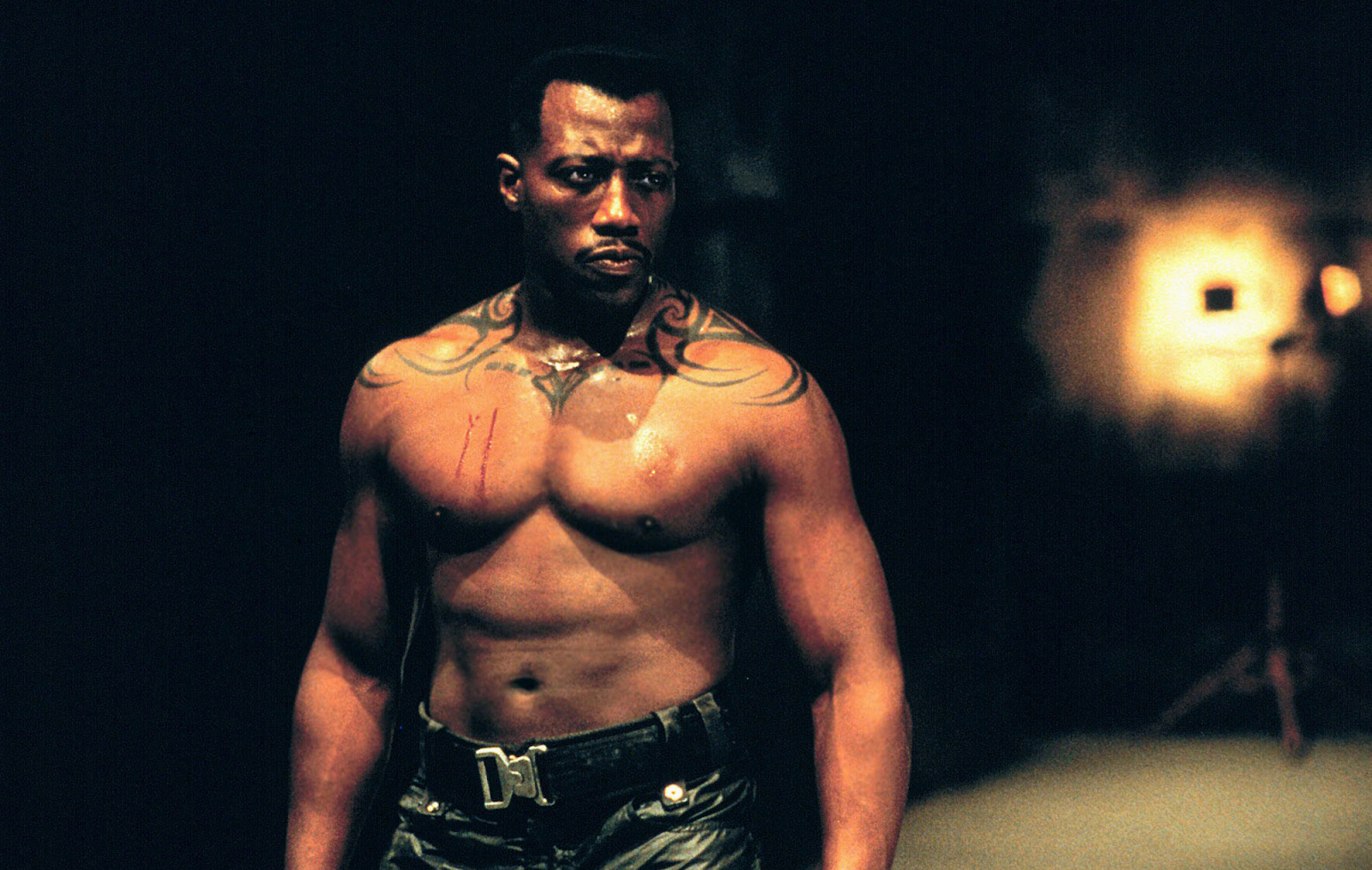 If I'm being honest, there was a time when I thought Wesley Snipes was just a regular actor who just happened to be good at fight scenes. However, he has a strong background in martial arts, training as a youngster in Shotokan Karate and Hapkido before expanding his portfolio as he got older.
He showed his natural talent for martial arts, along with exceptional sword work, in the legendary Blade films. He's a great example of an action movie star who is able to elevate his roles by combining his great acting with proficiency in martial arts.
18. Gordon Liu
With well over 100 acting credits to his name, Gordon Liu has been in every type of martial arts film imaginable, including some iconic roles such as in The 36th Chamber of Shaolin. Now retired, this Kong Fu actor had a busy acting career that lasted from 1973 to 2013.
In that time he was able to showcase his phenomenal skills again and again as a master of Hung Gar Kung Fu. Also in Quentin Tarantino's two Kill Bill movies, he was known for his powerful fighting scenes that had a high level of authenticity.
17. Bolo Yeung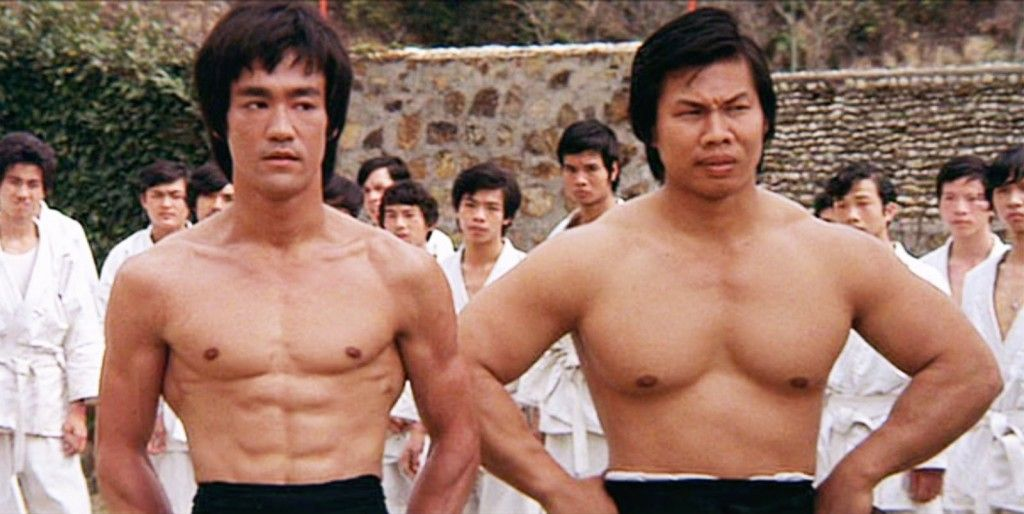 We've already mentioned another star from Enter the Dragon in Jim Kelly, and the imposing Bolo Yeung is another. However, Yeung was much more than just one film, as he has over 100 acting credits to his name, and still working today.
Due to his incredibly muscular physique, he's often been portrayed as the villain in films and it's a role he has performed perfectly over the years. That's helped by him being proficient in both Tai Chi and Wing Chun.
He has a brilliant screen presence and all of his scenes are filled with tense martial arts actions. He's a legend of martial arts cinema and has a hugely successful career.
16. Kara Wai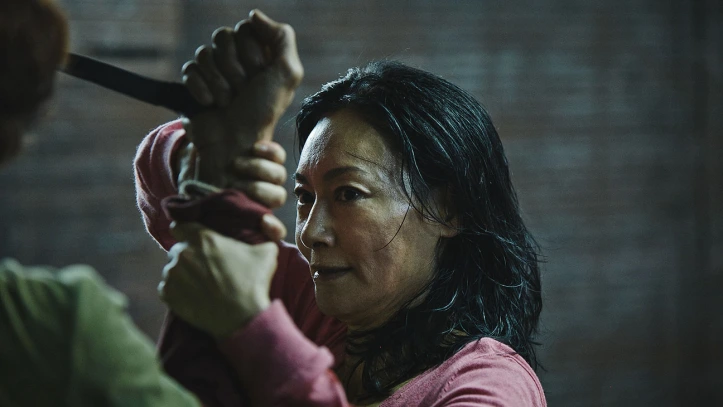 Another great female action star with an incredible career is Kara Wai. Also known in her career as Kara Hui and Ying-Hung Hui, she's coming up to nearly 200 acting credits and is still highly active in the industry.
She's featured in many great movies such as Clan of the White Lotus, Return to the 36th Chamber, and My Young Auntie (Zhang Bei). In recent years she's transitioned to more dramatic roles and has won awards for her performances in many films such as Happiness, Tracey, and The Bold, the Corrupt, and the Beautiful
15. Ti Lung
A man who acted alongside Kara Wai on several occasions was the iconic Ti Lung. This was due to them both being closely linked to films produced by Shaw Brothers Studios. In those films, Ti Lung brought his mastery of Wing Chun to the big screen.
He was an excellent performer, and his most notable roles include the likes of Dead End, Have Sword, Will Travel, A Better Tomorrow, and The Sentimental Swordsman. Often playing the role of the hero, he was able to combine his elite skill with great storytelling.
14. Chuck Norris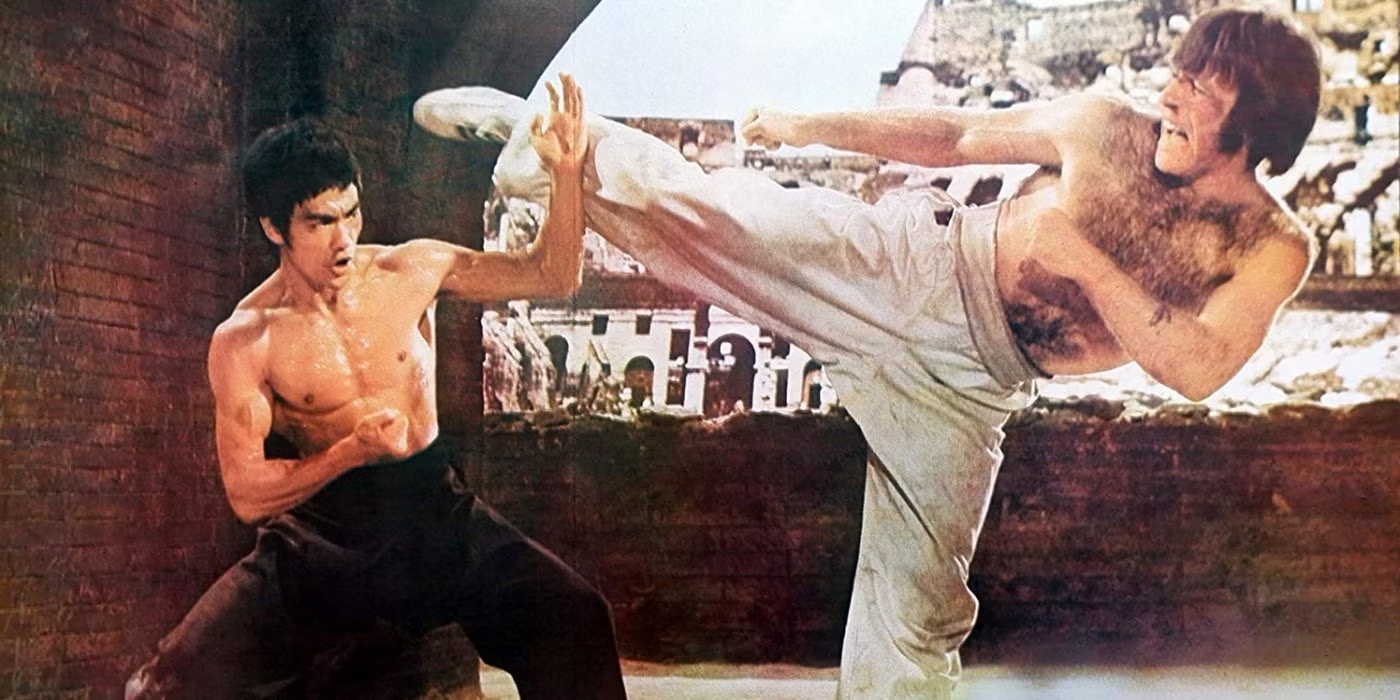 Chuck Norris has become somewhat of a meme in the last few years and it's easy to forget just how much of a martial arts legend he was. A multiple black belt in several martial arts, he has no doubt inspired many people to head to their nearest martial arts school.
He was first introduced to many people through Way of the Dragon and his performance in that iconic film led him to many other roles. Along with starring in many action films, he also starred in the long-running TV show Walker, Texas Ranger which ran from 1993 to 2001.
13. Iko Uwais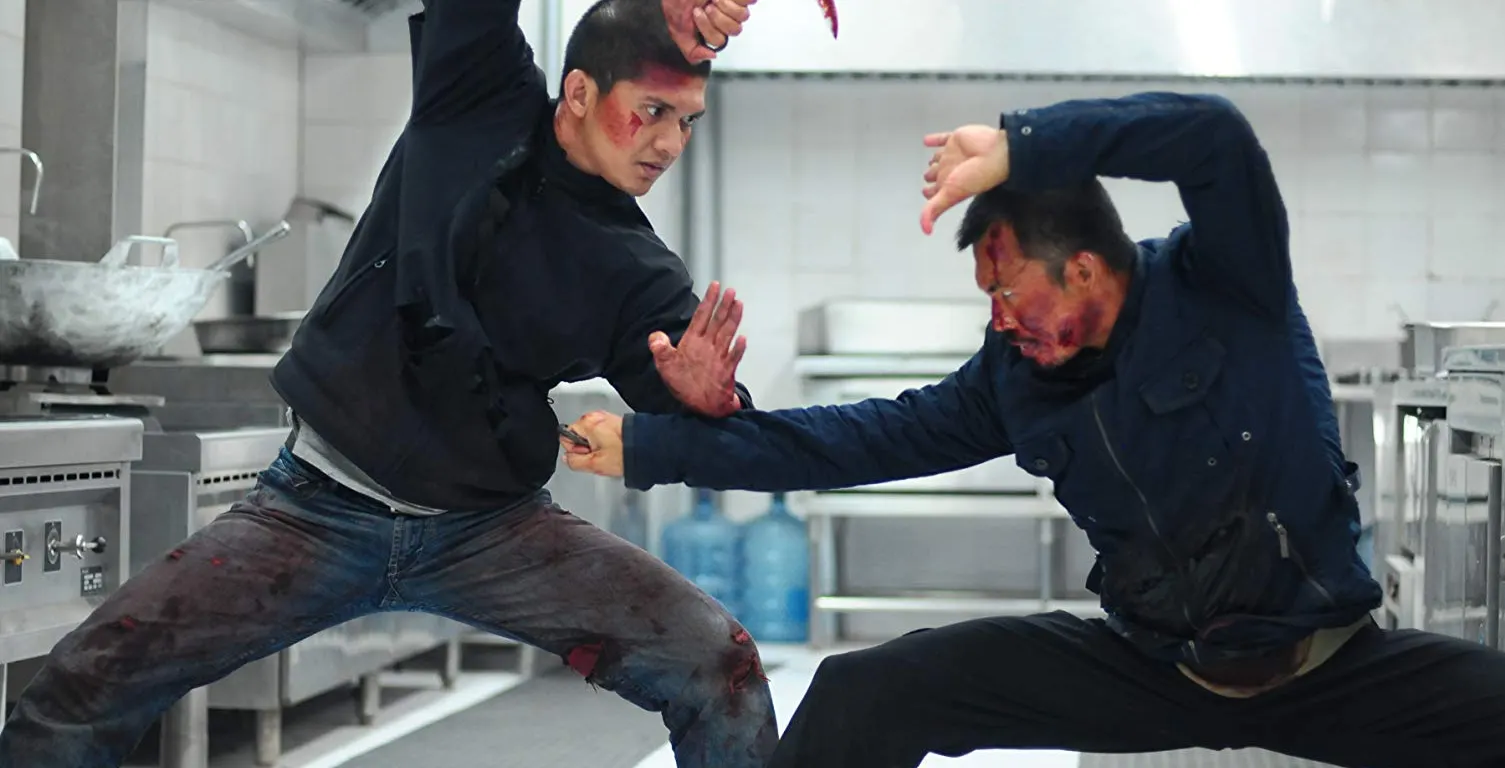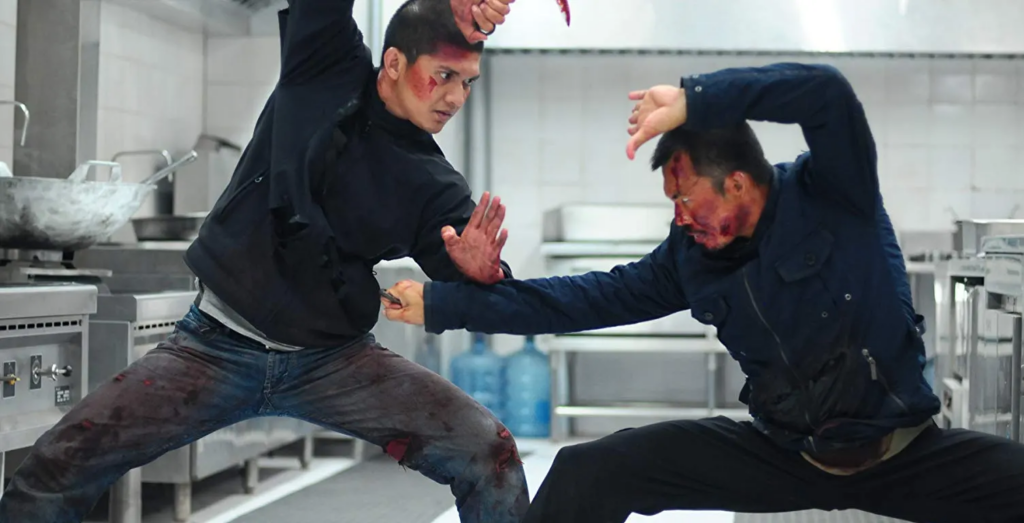 Many of the actors in this list have either retired or passed away, but Iko Uwais is a man very much in his prime. He's proved himself in the last few years to be a supreme talent in martial arts films which is why I think he deserves to be this high on the list.
Discovered in a Silat dojo in 2009, his first role was in Merantau. It was in his next film The Raid that he truly showcased his incredible fight choreography and that led to many more great parts. With a role in the recent Expendables 4, we can expect to see him in many more Hollywood action films in the future.
12. Steven Seagal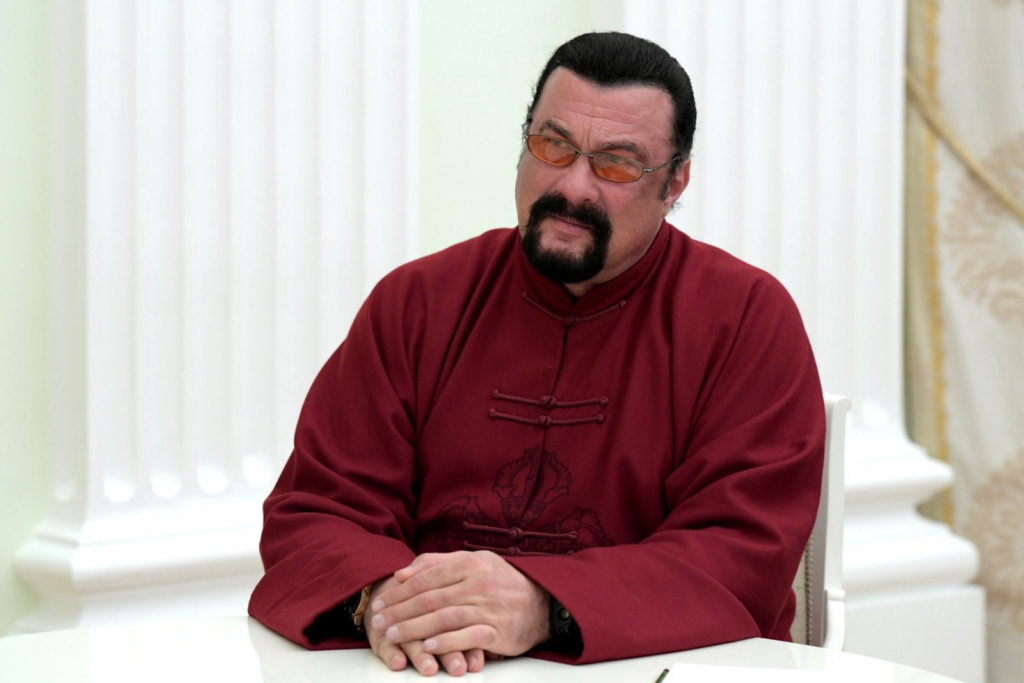 Steven Seagal is another actor who makes me feel nostalgic for those legendary action films of the 80s and 90s. A student of martial arts since he was a boy, Seagal traveled to Japan when he was 17 to partly teach English but also master his martial arts skills.
His studies guided him to become a black belt in aikido, judo, karate, and kendo. It led him to star in many martial arts action movies in the likes of Hard to Kill, Under Seige, and Above the Law. There is no doubt he's one of the biggest reasons for martial arts films becoming so popular in the West.
11. Michelle Yeoh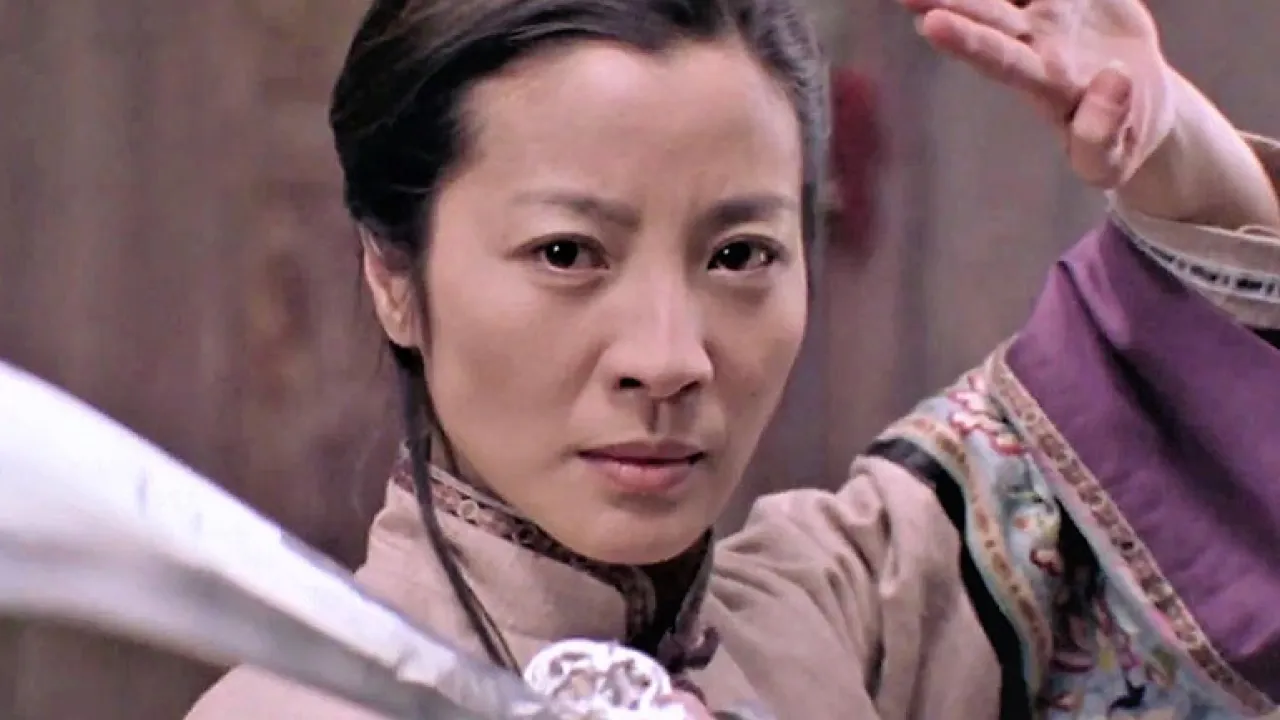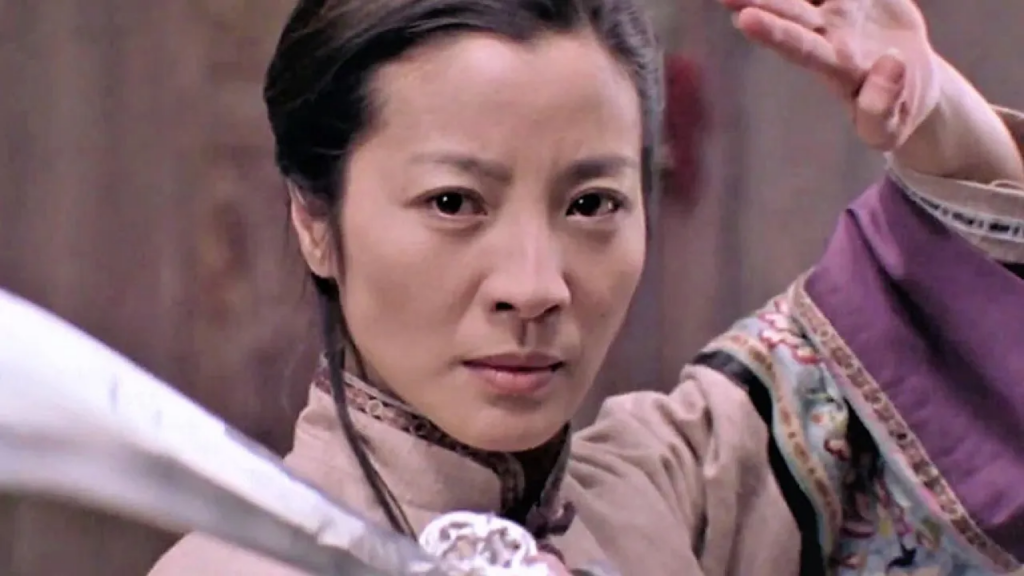 An icon in every sense of the word. Plenty of actors had no formal martial arts training before being in fight films, and it shows. However, Michelle Yeoh is an exception as she proved herself to be an immense natural talent, capable of delivering incredible fight scenes.
She's had a remarkable career and I think I can speak for most fight movie fans when I say it was a delight to see her win an Oscar in 2023. Her list of great fight films is vast but the obvious one has to be Crouching Tiger, Hidden Dragon, which was quite simply a masterpiece.
While she used to be a shining light in Chinese cinema, she has now become a bona fide international superstar.
10. Chow Yun-Fat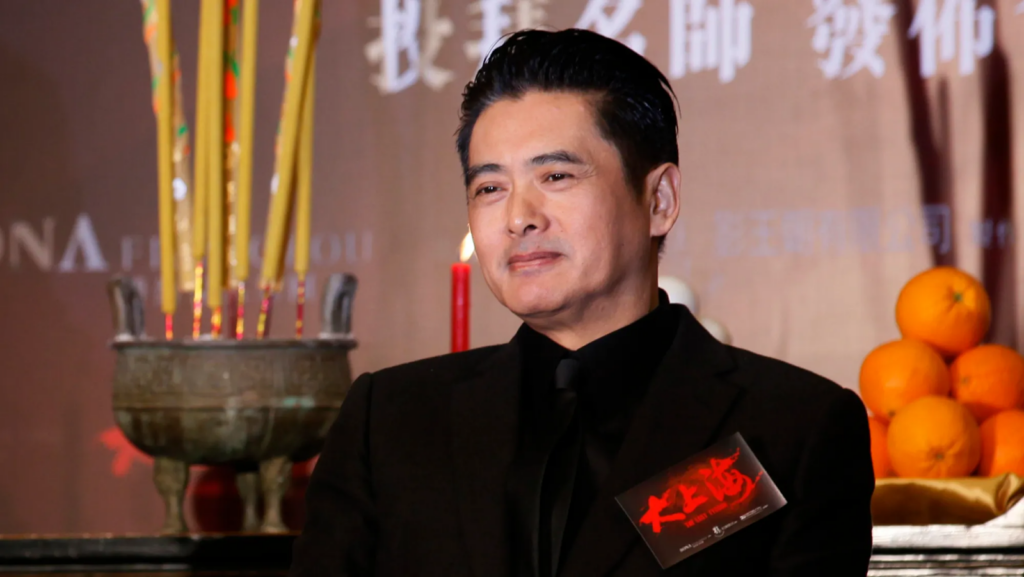 Coming in at number 10 on my list is another incredible action star in the form of Chow Yun-Fat. He's someone who is able to combine his acting talent with martial arts skills to come up with action scenes that take your breath away.
While he's been able to star in plenty of Hong Kong films, as with Michelle Yeoh, his skills were best showcased in Crouching Tiger, Hidden Dragon. His wire work was exceptional, and he was able to show off his talents again to an international audience in the form of Pirates of the Caribbean: At World's End.
9. Scott Adkins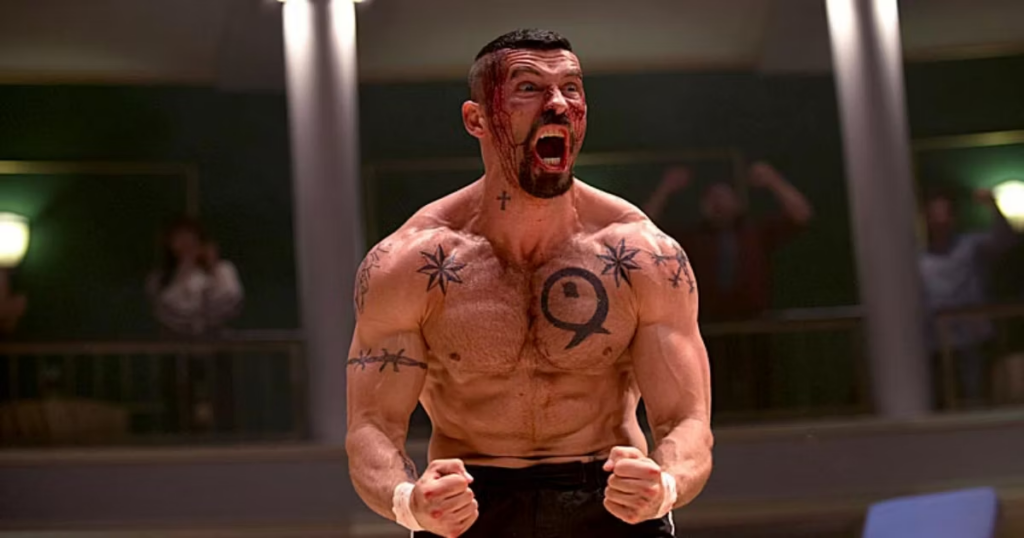 I think one of the modern names on this list who deserves plenty of credit is Scott Adkins. He's a new breed of martial arts film star who is carrying on the legacy of all those before him to deliver some fantastic martial arts action films.
The British actor has long studied martial arts and has put those teachings into his physically demanding roles, performing many of his own stunts. While not yet a household name, that could well change if the right film role comes his way.
He played a key role in the Undisputed franchise which are some of the best MMA films ever made. Along with that, he was also brilliant in Ip Man 4 and Avengement.
8. Sammo Hung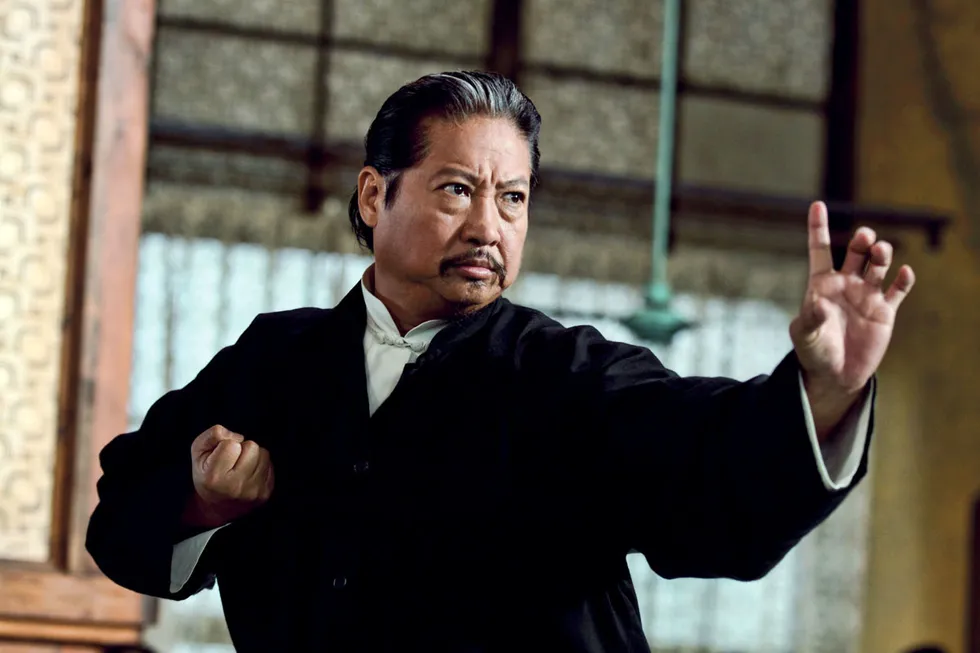 While not quite as famous as his childhood friend Jackie Chan, Sammo Hung is a martial arts cinema legend in his own right. They were both a part of the Seven Little Fortunes performance group as children before turning their sights on the world of film.
Sadly Western audiences haven't gotten to see a lot of Sammo Hung but he's long been a huge star in China for a wide variety of film roles. He did have a prominent role in Martial Law which aired for a few years but most of his best work is in Chinese cinema. As well as being a great actor he's also diversified his talents into being a director and choreographer.
7. Michael Jai White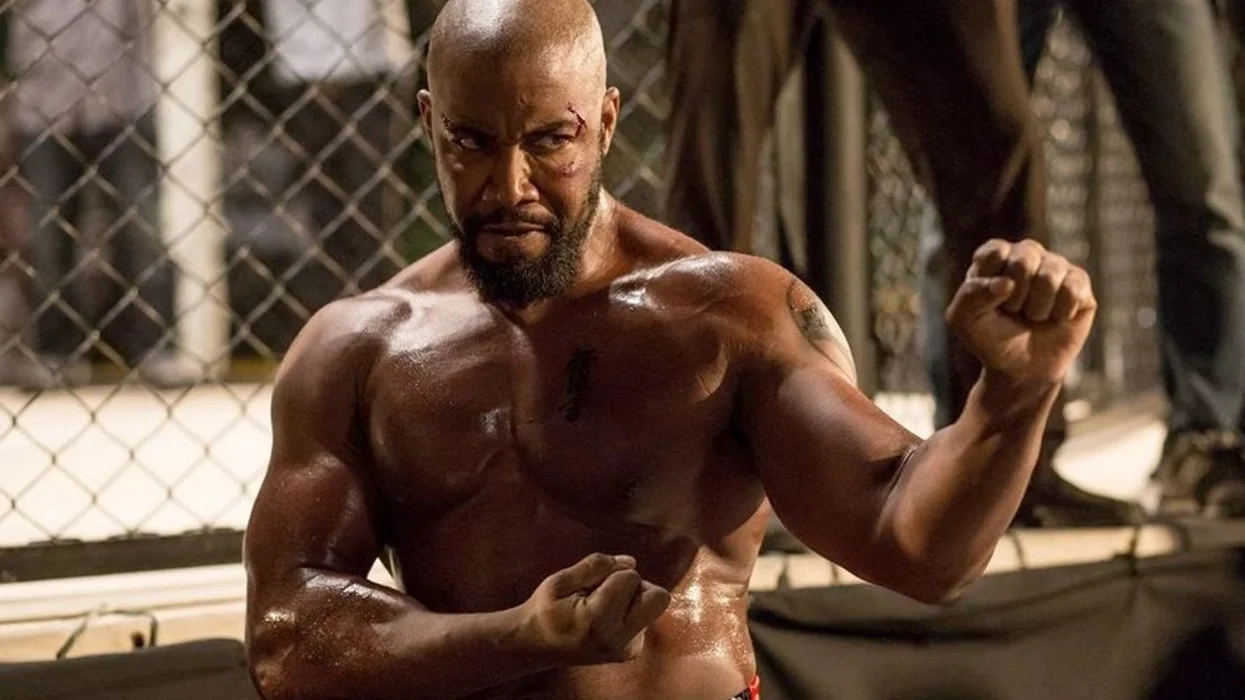 Over the last couple of decades, Michael Jai White has been one of the most remarkable acting talents in the world. A black belt in a wide variety of martial arts, he has combined those skills with his acting talent and immense physicality to make many exceptional films.
He's been obsessed with martial arts since being a child and it shows in his roles. He's featured in many standard fighting films, but has also been dominant in the world of MMA films which have risen to prominence since the boom in popularity of the UFC.
Now in his mid-50s, it seems like his influence in martial arts films won't be going away anytime soon. Along with his acting roles, he's also started to direct movies along with being a stuntman and choreographer.
6. Jean-Claude Van Damme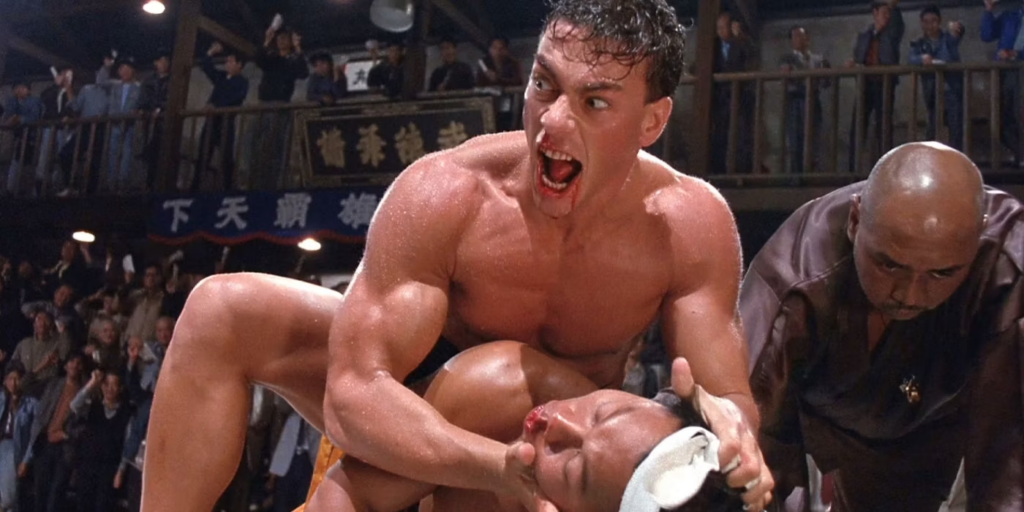 Jean-Claude Van Damme is quite simply one of the best action stars of all time. Along with delivering plenty of heart-stopping action, he's also an excellent martial artist who was able to move fluidly across the screen despite his intimidating size.
It's that size that earned him the legendary moniker of "The Muscles from Brussels" and the Belgian was a huge screen presence through the late 80s and 90s. With a strong background in karate, he was able to deliver a long list of cult classics.
He possibly has the longest list of great films of anyone on this list with the likes of Bloodsport, Kickboxer, Double Impact, Universal Soldier, and much more.
5. Tony Jaa
It took a while for Tony Jaa to receive international recognition. His first acting role came in 1992 but it wasn't until 2003 that his appeal grew thanks to the film Ong-Bak: The Thai Warrior. It was here he was able to showcase his incredible Muay Thai mastery.
Since then he has stayed busy in some great movies such as the Ong-Back sequels, The Protector, and Fast & Furious 7. He's firmly shown himself that the new breed of martial artists can be as good as the legends that went before them.
4. Jet Li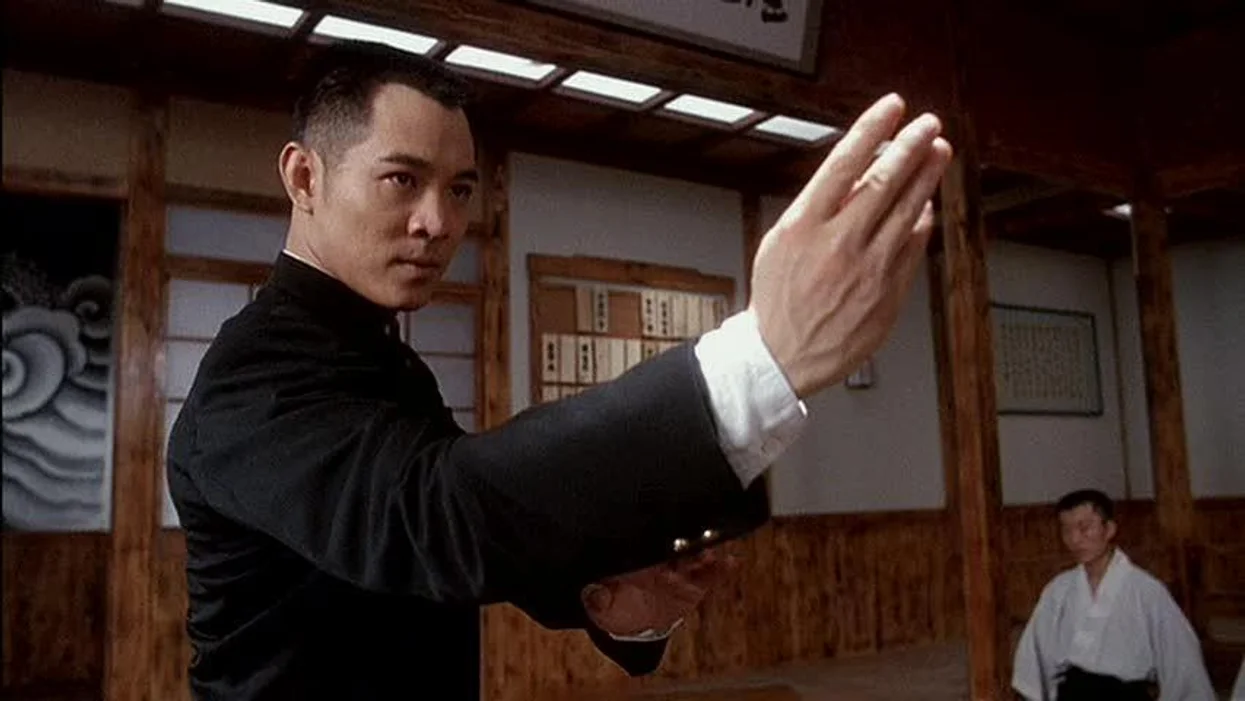 Martial arts legends don't get much bigger than Jet Li. He's proved himself over and over to be one of the best martial artists of all time. As with many of this list, he was a star of Chinese film before becoming internationally recognized.
While not quite having the athleticism he showed of old due to his advancing years, Li is still active and in some of Hollywood's biggest action films, such as the Expendables franchise.
Fans will most fondly remember him for his incredible fight sequences in the likes of Once Upon a Time in China, Fist of Legend, and Kiss of the Dragon. Able to seamlessly play both hero and villain, Jet Li was on a whole other level than most other actors.
3. Donnie Yen
It's perhaps a little controversial to place Donnie Yen above Jet Li, but I'm sticking with it. Donnie Yen has become one of the more modern superstars and worked his way from being a stuntman to one of the most respected martial artists in the movie business.
He's long been a star in China but over the last decade, but his appeal has broadened to an international audience. That was shown with his starring role in the Ip Man films but more recently when he featured in Rogue One: A Star Wars Story.
He's also used his talents for choreography and directing to have a huge impact on the industry. While he may be an expert martial artist, he's also proved himself to be an excellent actor.
2. Jackie Chan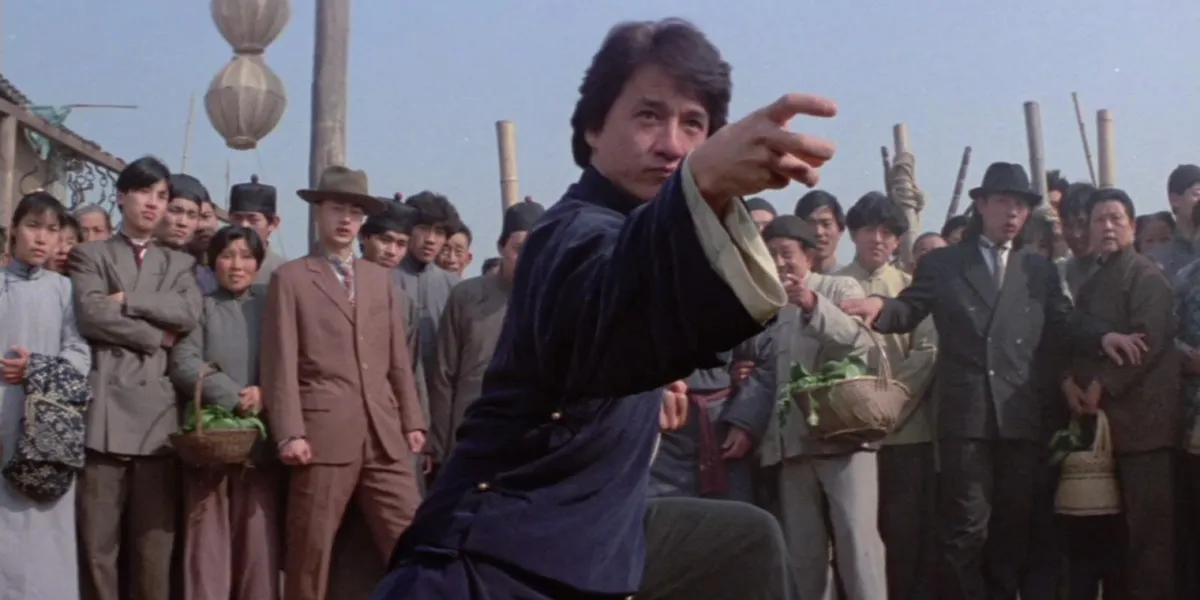 It almost feels as though Jackie Chan should be number one due to his incredible legacy, but you'll already know who claims the top spot. Chan was incredible on the screen and was able to provide many heart-stopping moments due to his infamous stunts, most of which he did himself.
While martial arts films are usually serious and gritty, Chan brought a more fun element to his roles which made them hugely enjoyable. It was films such as Who Am I?, Police Story, and Rush Hour that would catapult him to international fame.
While he may no longer be in his physical prime, he's still appearing in many films as well as being a Hollywood producer. His influence on cinema is going to be felt for generations to come.
1. Bruce Lee
I mean, it had to be Bruce Lee, didn't it? I wasn't going to choose anyone else. Not only is he the most famous martial artist of all time but he's quite simply one of the most famous people ever. Even people who have never seen any of his films know who Bruce Lee is.
Those who did see his films were dazzled by his martial arts skills and ability to bring stories to life with his acting. Even though he tragically died at the age of 32, Lee was able to achieve so much in his short time on this earth.
A master of Kung Fu, he also created his own martial art in what became Jeet Kune Do. He used these skills to elevate martial arts cinema to new heights and was a flagbearer for all the films and actors that came after him.
Greatest Martial Arts Actors – FAQs
Who is the best martial arts actor of all time?
This question could be interpreted in a few ways. Who is the best actor that has appeared in martial arts films? The answer to that is probably the incredibly talented Michelle Yeoh.
However, most would interpret the question as who is the biggest and best star of martial arts films? The answer to that question must be Bruce Lee. He was a good actor and used his legendary talents to inspire millions of people around the world.
Was Ip Man better than Bruce Lee?
It's an interesting question, especially considering Bruce Lee was a student of Ip Man. My opinion is if it was a Wing Chun fight, then Ip Man would have won easily, as that was his specialty and what he trained in his whole life.
However, Bruce Lee went way beyond Wing Chun and developed his own martial art in the form of Jeet Kune Do. He also learned many other fighting styles along the way. In a no-rules fight, I'd be backing Bruce Lee every day of the week, especially considering the incredible physique he has in his prime.
What martial art did Keanu Reeves learn for John Wick?
The performance of Keanu Reeves in John Wick is especially impressive given that he has no martial arts background. Of course, he was excellent in the Matrix films too which shows his commitment to the craft.
The main martial art he focused on for John Wick was Brazilian Jiu-Jitsu. Along with that, he also practiced Wushi, Boxing, and Krav Maga to ensure that his fight scenes were realistic and believable. Considering how highly rated the John Wick films are, it's safe to say all his hard work paid off.
Who was better Jackie Chan or Bruce Lee?
My immediate response to this question would be "at what?". In acting, I'd probably give the edge to Jackie Chan, who has proved his credentials in a wide variety of roles. However, when most people ask this question, it refers to who is the best martial artist.
I'd hard to make an argument for anything other than a Bruce Lee win. He was faster, more fluid, and if we're being honest, quite simply a better martial artist. Jackie Chan is a great martial artist but Bruce Lee sits at that elite level very few can ever reach.
Is Wesley Snipes a master in martial arts?
For the most part, the term "master" is subjective but generally would only apply to those who have spent decades dedicating their lives to a particular martial art. Wesley Snipes wouldn't fall into this category, but he is a 5th-degree black belt in Shotokan karate.
Along with this, he's also 2nd degree black belt in Hapkido. So while you probably wouldn't call him a master, he is highly proficient in both martial arts and one of the best fighting actors in the business.